Business processes
and compliance
management system
200,000+

 

users in

8,000+

sites worldwide

Fully integrated and available anywhere at any time software, that provides you with a full visibility across multiple sites, enabling you to easily identify and resolve areas of risk exposure
Compliance and information management solution supporting multi-location organisations to streamline management processes, reduce risk and operational costs.
From a single access point you can manage a number of business locations processes including health and safety; incident response, investigation and reporting, food safety, store inspections and audits. Integrated at every level within your organisation to aggregate important information, ensuring you are informed at all times for immediate action and long-term planning.
Arena is a flexible solution that can be easily tailored to help you meet your statutory requirements and to consistently measure and improve business performance and compliance.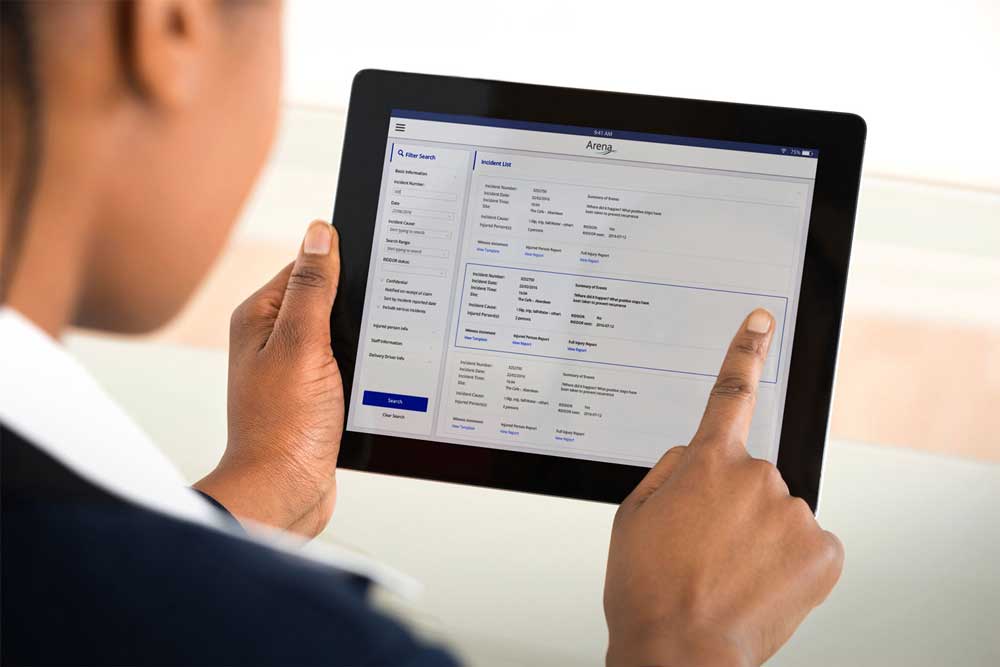 Arena functional overview
Full details including pricing can be found on Digital Marketplace G-Cloud 13: Arena

HEALTH & SAFETY

CRIME REPORTING

FOOD INCIDENT
REPORTING

SERIOUS INCIDENT
REPORTING

CASE MANAGEMENT

STAFF AND SITE
MANAGEMENT

AUDITS

REPORTING

N

Develop effective mitigation and monitoring activities uncovering critical risks

N

Report and resolve different incident types with configurable workflows

N

Protect your company's assets, data, and reputation by assessing risk

N

Keep track of the regulations you need, prove compliance

N

Track operational activities, attestations, and accountability

N

Streamline the planning and execution phases of your audits

N

Map relationships between critical processes and resources

N

Maintain your portfolio of policies and documents in one location

N

Providing dynamic alerts and comprehensive record keeping

N

Built in automated workflows and configurable reports and dashboards

N

Measure, demonstrate and sustain compliance for an array of regulations

N

Demonstrate actions and prevention taken to ensure compliance

N

Investigate and resolve incidents quickly and lower risk of re-occurrence

N

Record, track, report and respond to incidents and injuries

N

Improved business efficiency through improved process automation

N

Crucial information on your mobile for efficient decision making

N

Actionable alerts, highlighting required improvements based on your criteria

N

Automated submission of RIDDOR reporting forms and requirements

N

Interactive charts provide clear risk identification
To learn more feel free to contact us
+44 (0)1483 794945